Industrial Batteries
Cisco Battery and Charger Division is the dealer in the Michigan and Northern Indiana territories for Hawker Industrial Batteries, the world's largest industrial battery manufacturer.
Hawker batteries are manufactured with the highest standards of quality control and best value for your Motive Power needs.
Service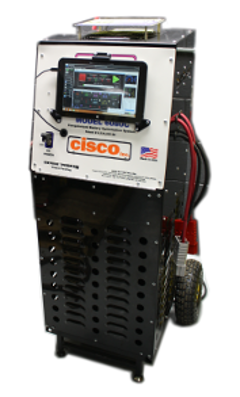 Industrial Battery Reconditioning
Cisco Inc. uses cutting edge technology to take a battery that would otherwise be scrapped and rejuvenate it and breathe new life into a battery. Although it is great for batteries on their last leg, they can be used on any battery that requires desulfation. Cisco Inc. is the only company in the area with a desulfation unit that has the ability to give these batteries a second chance.
Battery Options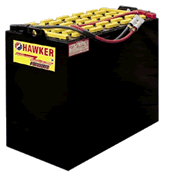 Powerline - The Rugged, Full Shift Power Source
The foundation of the superior performance and long life cycle of a Powerline battery is based on the battery's design and construction.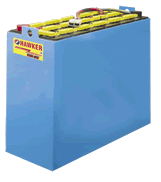 Water Less - The Power To Reduce Expenses
Less Watering with no Special Charger.
Energy-Plus - The Ultimate Power Source
Energy-Plus can deliver under the most punishing conditions, provide more energy, longer work cycles and battery life, and lower operating costs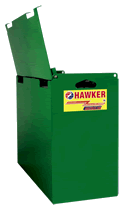 Envirolink - The Environmental Choice For Power
Environmentally safe, technologically advanced, and virtually "maintenance free" sealed power, from the Envirolink valve regulated lead acid (VRLA) battery.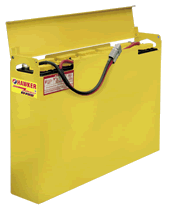 Top Power The Affordable Power Source
Looking for a quality battery at a quality price? This workhorse will keep your pallet jacks and lift trucks up and running for a full 1500 cycles.