Cisco Door Division
Doors
We sell, install and service Doors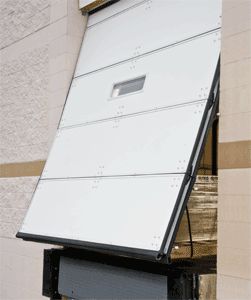 TKO Doors do the job of a standard dock door by securing the doorway while capturing HVAC energy. The insulated panels and door-mounted seals rise clear of traffic when the door opens.
Albany Door Systems invented the high-speed door! Rapid Roll Doors open and close in as little as 2.2 seconds!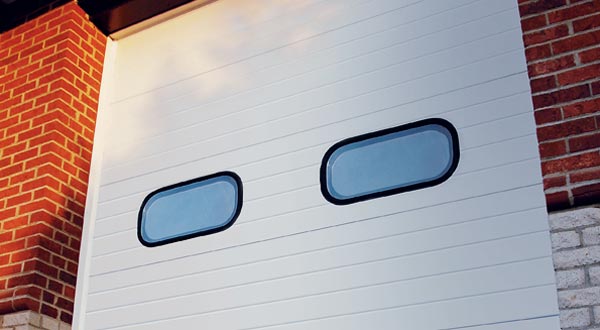 Amarr 2700
This top-of-the-line door is our most popular door. This high R-value door is constructed with a thermal break, and uses foamed-in-place polyurethane insulation creating a strong monolithic panel that is energy efficient.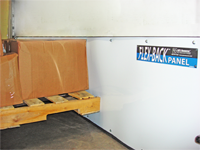 FLEX-BACK™ Doors
FLEX-BACK panel is constructed of a high impact polymer skin and flexible tube frame which allows the panel to flex upon impact and return to its normal operating position. This durability helps reduce door maintenance costs and helps eliminate damage to bottom door panels. Video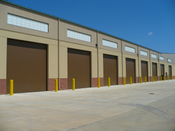 Cornell Thermiser ESD20
Thermiser Insulated Rolling Doors are intended for use in exterior openings where maintaining environmental separation on each side of the door is necessary and/or desirable. The full perimeter seal of these energy efficient doors also reduces sound transmission compared to non-insulated rolling doors. These doors are durable, require little to no maintenance, have low life cycle cost and can be built to order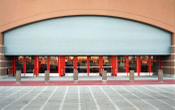 Cornell ESD10
Rolling Steel Doors are metal slatted doors that roll up to store in coil above the opening. They are used to provide security against entry or weather protection at exterior and interior openings in industrial, commercial, institutional and other buildings.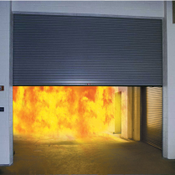 Cornell ERD10 Coiling Fire Door
Coiling Fire Doors are rated physical fire barriers that protect wall openings from the spread of fire. They provide automatic closing in the event of fire detection with governed speed control. Fire doors are also designed for daily use to provide security and access control, but are for use in openings that are not part of a required means of egress. Cornell offers a complete line of labeled rolling doors for protection in wall openings where rated doors are required by building codes and for insurance purposes.
Annual Drop Test is required
By law the NFPA 80 Standard requires that each rolling fire door be annually tested to demonstrate proper operation and full closure of the door. The drop test confirms that the fire door will close automatically during a fire emergency. (NFPA 80 link) Cisco can provide this annual service.