Industrial Battery Chargers
Service
Battery and Charger Planned Maintenance Program
A Battery and Charger Planned Maintenance program will keep your batteries in peak condition.
Chargers
Older Models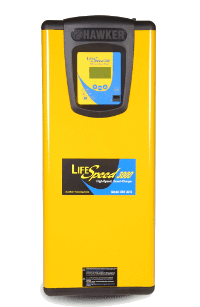 LifeSpeed 3000 High-Speed, Smart-Charger
LifeSpeed™ 3000 is a high frequency, fast charger. LifeSpeed 3000 assesses each battery's charging requirements through it's smart charging technology, and charges your batteries faster, cooler, and at a dramatically lower cost. It can charge a range of batteries from 24V, 36V, and 48V.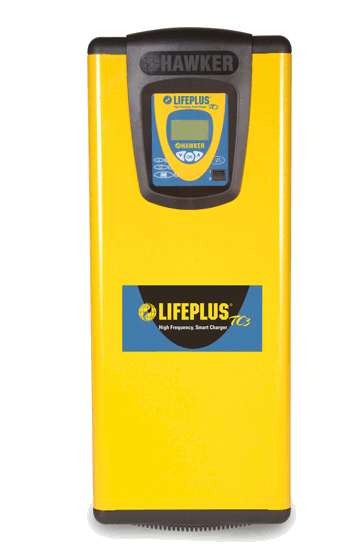 LifePlus TCS High Frequency Smart Charger
LIFEPLUS® TC3 offers the highest conversion efficiency, and highest power factor available in the industry – reducing electrical consumption and demand charges.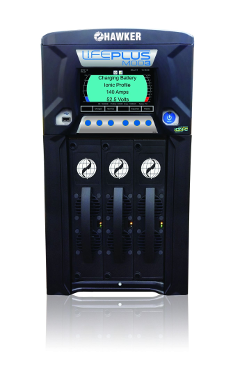 LifePlus MOD3
LIFEPLUS MOD3 chargers provide multiple charge profiles, peak efficiency, and non-stop power while reducing charging costs. LIFEPLUS MOD3 chargers responds dynamically to charge a wide range of battery voltages and capacities without user intervention. The LIFEPLUS MOD3 charger is know for its opportunity charging. Opportunity charging is a distinct charge profile which returns capacity to the battery during breaks without excessively gassing the battery.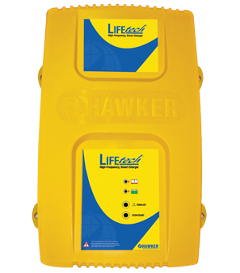 LifeTech
The latest addition to enhance HAWKER's high-frequency, smart charging family. A cost effective and efficient high-frequency smart charger, the LifeTech charger series delivers the greatest efficiency and highest power factor available in a simple, small footprint. The design is small and compact to fit just about anywhere. Available in 24V, 36V, and 48V.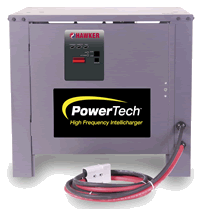 PowerTech High Frequency Intellicharger
PowerTech can recharge batteries from 250 to 1200 AH without any adjustments - as long as they are the same voltage.