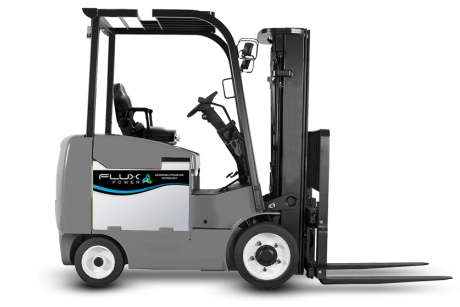 No Water Maintenance – say goodbye to acid spills and watering schedules
Zero Emissions – no more noxious fumes with clean-running lithium-ion
Fast Charge – lithium packs from Flux Power fully charge in one to five hours, depending on size and application
Charge Anytime, Anywhere – opportunity charge your forklifts conveniently during breaks without degrading the life of the battery
Higher Performance – Lithium-ion lasts up to 25% longer per charge than traditional power sources, throughout the discharge cycle.
Plug and Play – easily convert existing forklifts and pallet jacks from lead-acid to advanced lithium-ion power packs.
Longer Battery Life – Extend the lifetime usage of your industrial battery by up to 5x
Fewer Batteries Needed for Multiple Shifts – Reduce the number of batteries required for multi-shift operations - no rest time means double the uptime.
Appropriately Weighted – Lithium weighs less to help you move more, faster. Heavier equipment and applications include weighed counter-balanced lithium packs.
Learn More:
Flux Power Systems Brochure (PDF)
Call Cisco at 616-534-8651
About Flux Power (www.fluxpwr.com)
Flux Power develops advanced lithium-ion batteries for industrial uses, including its first-ever UL 2271 Listed lithium-ion 'LiFT Pack' forklift batteries. Flux solutions utilize its proprietary battery management system and in-house engineering and product design. Flux batteries deliver improved performance, extended cycle life and lower total cost of ownership than legacy lead-acid solutions. Flux sells primarily to lift equipment OEM's, their dealers and battery distributors. Current products include advanced battery packs for motive power in the lift equipment and airport ground support markets.