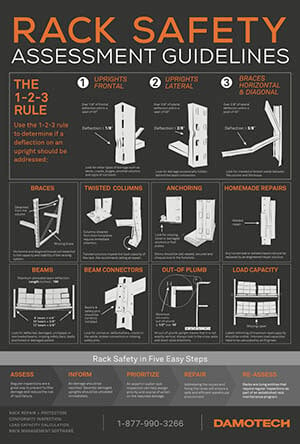 Making your warehouse safer starts with educating your employees on rack safety. Order a free copy of this printed 24" x 36" poster to hang on a wall of your warehouse for everyone to see. It provides clear guidelines to help determine what should be addressed.
Contents:
Determine if a deflection should be addressed by using our simple 1-2-3 rule.
Rack guidelines based on ANSI/RMI, OSHA, FEM standards and recommendations.
A reminder on the importance of regular inspections.
Note: Availabile to US & Canada.