Catalog
»
Battery
Envirolink Sealed Industrial Battery by HAWKER POWERSOURCE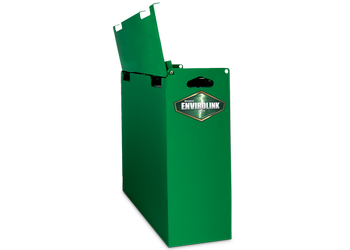 Envirolink Sealed Industrial Battery
Environmentally-safe, technologically advanced, sealed power from a valve-regulated leadacid (VRLA) battery by HAWKER.
ENVIRONMENTALLY-SAFE Sealed, so you never need to worry about acid spills. Safe for employees due with reduced gassing during the charge cycle.
NO WATERING No water will ever need to be added for the lifetime of the battery. No over/underwatering error.
REDUCED EXPENSE Watering costs are eliminated. ENVIROLINK™ also emits almost no hydrogen, thereby eliminating the need for special ventilation. - allowing you to charge at the point of use.
More from Hawker
Call Cisco at 800-968-8651 or Contact us about the Envirolink Sealed Industrial Battery and let us know how we can help with sales, service, installation or questions.