Catalog
»
Dock Leveler
HL Series Hydraulic Dock Leveler by SERCO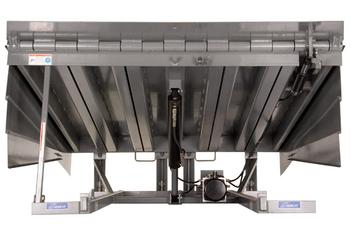 HL Series Hydraulic Dock Leveler
The Serco HL Series hydraulic dock leveler is designed to meet the demands of your high-volume application. With single push-button control and safety velocity fuse, the HL Series offers a variety of features to create a safe and efficient working environment.
Regenerative Hydraulics
Hydraulic Lip
Push-button Control Panel
Single Phase or Three Phase Power
Full Operating Range Toe Guards
Below-dock Endloading Capability
Integral Maintenance Strut & Lip Support Latch
Heavy-duty B410-14F Dock Bumpers
More From Serco
Call Cisco or use our Contact form and let us know how we can help with sales, service, installation or questions.