Catalog
»
Loading Dock Restraints
UTC Series In Ground Wheel Restraint by SERCO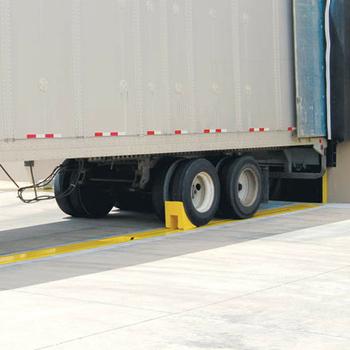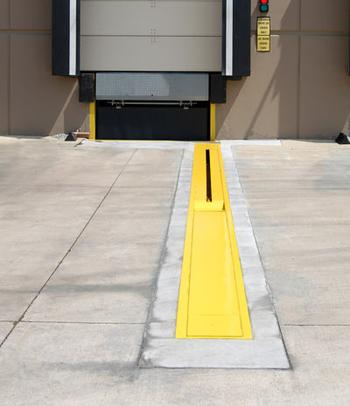 UTC Series In Ground Wheel Restraint
The Serco Universal Truck-Chock is a permanently installed, automatic wheel-chocking system that effectively restrains trucks with a hydraulically operated, moving wheel chock. The Universal Truck-Chock provides continuous restraining force to the chocked wheel, reducing the probability of landing gear collapse, trailer creep or trailer walk, and can even service trucks with lift gates lowered to grade level. The chock is flush mounted in-ground, providing no interference for snow plows or drive cleanup.
No lift gate interference
No pup trailer interference
Push-button activation
Flush-mounted, in-ground design
Acts as guide rail to help trucks back in straight
Self-contained, remote-mounted power pack
Virtually no maintenance required
Internal/external light control package
Constant restraining force to prevent "trailer creep"
Electrical components and controls mounted inside dock
Only two moving parts
Heat tracer cables prevent ice build-up
Audible motion alarm
More From Serco
Call Cisco at 800-968-8651 or Contact us about the UTC Series In Ground Wheel Restraint and let us know how we can help with sales, service, installation or questions.