Catalog
»
Loading Dock Seal and Shelter
S-420 Rigid Frame Dock Shelter by SERCO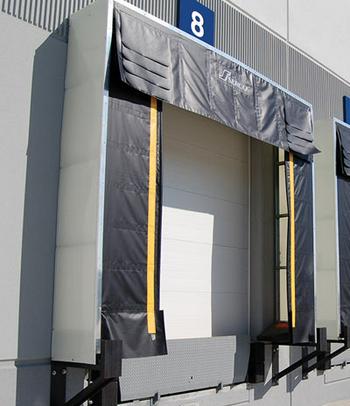 S-420 Rigid Frame Dock Shelter
The Serco S-420 Series rigid frame dock shelter accommodates a wide variety of door and vehicle sizes, and provides full-width access to the back of the vehicle. Steel supports protect the frame from off-center trailers, and flexible fiberglass stays keep the head and side curtain pressure maintained on the trailer.
Translucent angled head frame protects dock and allows light in
Layers of fabric provide wear resistance against the sharp edges of a trailer
High visibility guide stripes assist with proper positioning of trailer
Translucent fiberglass and vinyl allows in the dock area
Choice of fabric and colors
More information from Serco
Call Cisco or use our Contact form and let us know how we can help with sales, service, installation or questions.