Catalog
»
Loading Dock Seal and Shelter
S-1000 Ultra Seal Foam Dock Seal by SERCO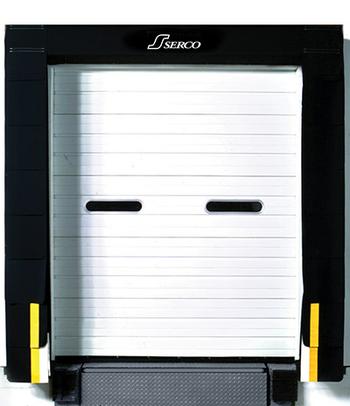 S-1000 Ultra Seal Foam Dock Seal
This foam dock seal with head pad seals effectively even if your trailer is docked off-center. This unique seal accommodates a wide variety of trailer widths up to 8 ft. 6 in. The head pad seals along the top edge of the trailer, while side pads seal the hinge gap on trailers without blocking the doorway for better access to the back of the trailer.
Good for
Industrial Operations
Food & Beverage
Cold Storage
Benefits:
Insulating benefits of a dock seal and full-trailer access like a dock shelter
Seals rear hinge gap on trailers without obstructing doorway

Stationary header ideal for smaller doors
More From Serco
Call Cisco or use our Contact form and let us know how we can help with sales, service, installation or questions.