Catalog
»
Loading Dock Accessories
Weather-Wall by APS RESOURCE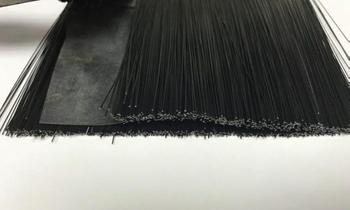 The Weather-Wall brush weather seal is uniquely perfect for Food & Pharmaceutical facilities. With a sheet of rubber surrounded by a layer of brush on each side, the Weather-Wall provides the benefits of brush seal with the air stopping feature of rubber seal.
Design Highlights
Available in various sizes
Durable, synthetic, air tight membrane
The heavy-duty propylene bristles reduce entrance of rodents and insects around the docks and doors.
Weather-Wall can be used anywhere you would normally use brush style weather seal - doors, docks, conveyors, etc.
Call Cisco at 800-968-8651 or Contact us about the Weather-Wall and let us know how we can help with sales, service, installation or questions.