Catalog
»
Battery
Tubular Flex Lead Acid AQ by TRIATHLON BATTERY SOLUTIONS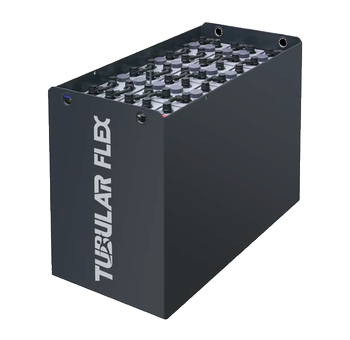 TRIATHLON BATTERY SOLUTIONS
Tubular Flex Lead Acid AQ
AQ = AQUAsave - Considerably reduce watering intervals reduces watering maintenance costs over the service life of the battery.
All Triathlon lead acid batteries are of the proven European Tubular design with flexible, bolt-on inter-cell connectors.
Easy terminal cable and cell replacement using a torque wrench - no flame required
Greater durability and flexibility on uneven flooring.
Improved safety with 'built-in' shrouds, QR Code Data Card attached to every battery for easy battery identification
Spiral bound cable protectors keep the cables from getting cut or damaged
Color coded positive and negative terminations for easily recognizable polarity
Individual cell voltages can be taken without removal of any shrouds or exposure to lead
Call Cisco at 800-968-8651 or Contact us about the Tubular Flex Lead Acid AQ and let us know how we can help with sales, service, installation or questions.