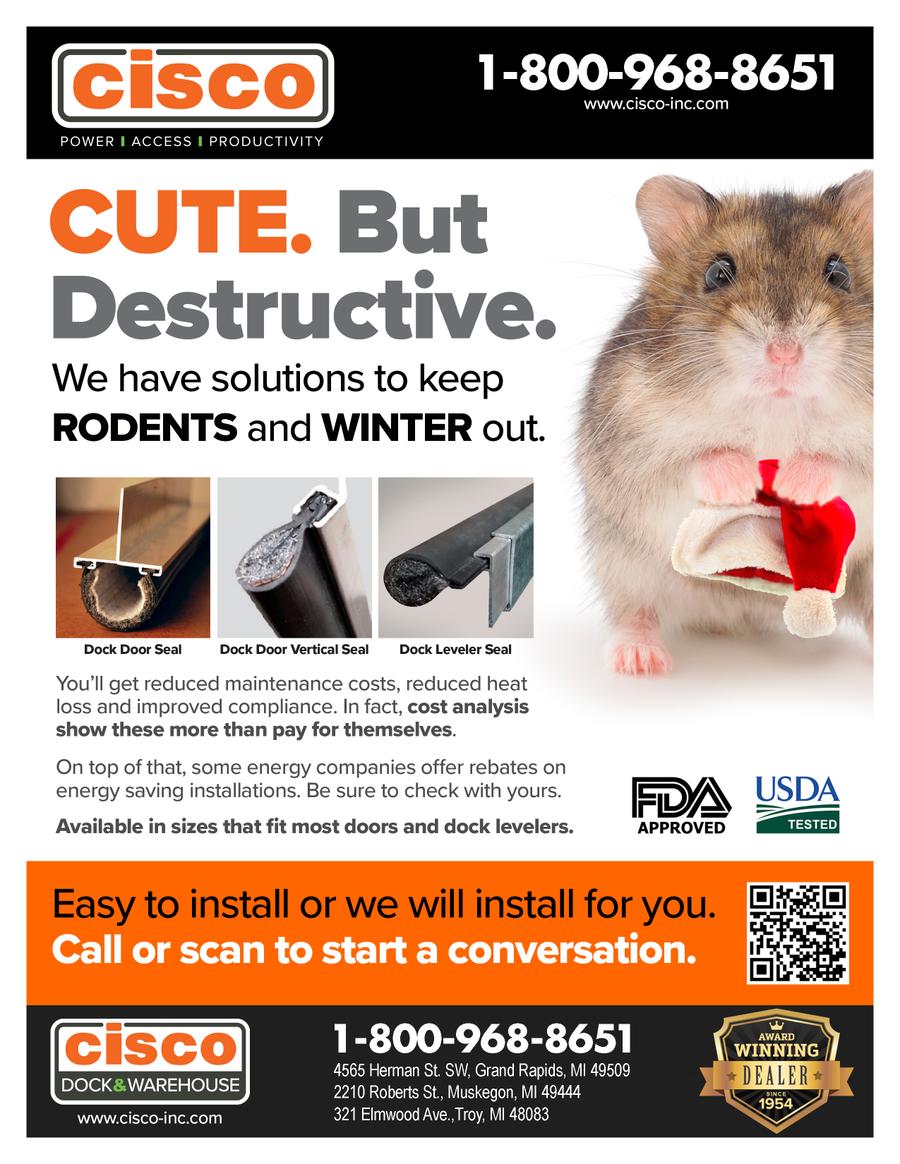 We have solutions to keep RODENTS and WINTER out!!!
You'll get reduced maintenance costs, reduced heat loss and improved compliance. In fact, cost analysis show these more than pay for themselves.
On top of that, some energy companies offer rebates on energy saving installations. Be sure to check with yours.
Available in sizes that fit most doors and dock levelers.
Call 800-968-8651, CLICK or scan the QR code below to start a conversation!