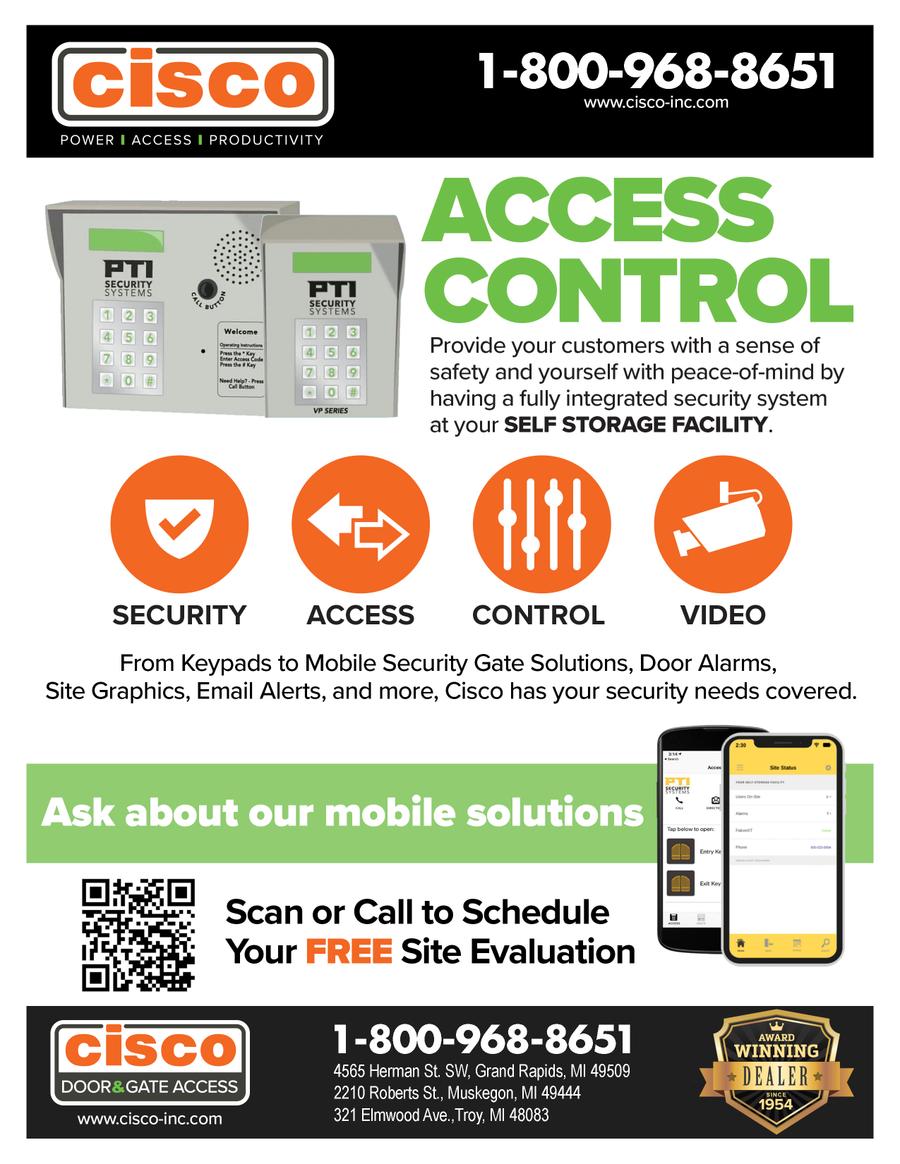 Cisco Power | Access | Productivity 1-800-968-8651
Access Control
Provide your customers with a sense of safety and yourself with peace-of-mind by having a fully integrated security system at your SELF STORAGE FACILITY.

From Keypads to Mobile Security Gate Solutions, Door Alarms, Site Graphics, Email Alerts, and more, Cisco has your security needs covered. And ask about our mobile solutions!

Scan QR Code, use our contact form, or call to schedule your Free Site Evaluation!