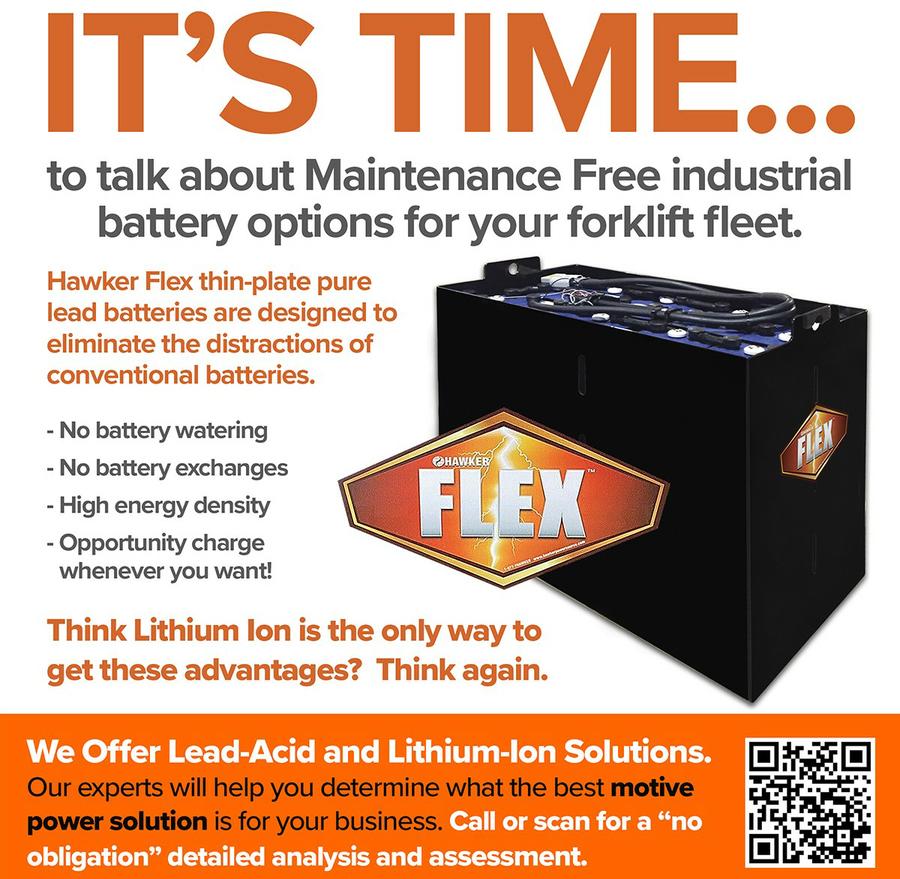 IT'S TIME... to talk about Maintenance Free industrial battery options for your forklift fleet.
Hawker Flex thin-plate pure lead batteries are designed to eliminate the distractions of conventional batteries.
No battery watering
No battery exchanges
High energy density
Opportunity charge whenever you want!
Think Lithium Ion is the only way to get these advantages? Think again, We Offer Lead-Acid and Lithium-Ion Solutions. Our experts will help you determine what the best motive power solution is for your business.
Call us at 1-800-968-8651 or use our contact form for a "no obligation" detailed analysis and assessment.