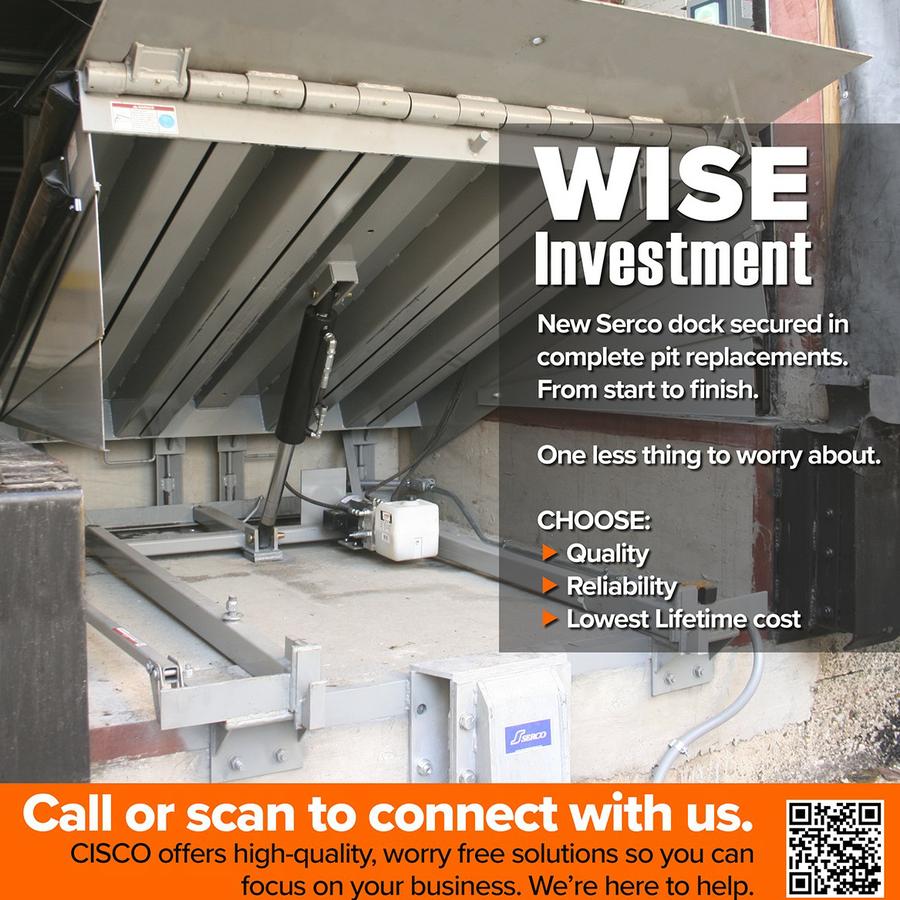 WISE Investment
New Serco dock secured in complete pit replacements.
From start to finish.
One less thing to worry about.
CHOOSE:
Quality 
Reliability 
Lowest Lifetime cost
Call 800-968-8651, use our contact form or scan the QR code to connect with us.
CISCO offers high-quality, worry free solutions so you can focus on your business.
We're here to help.