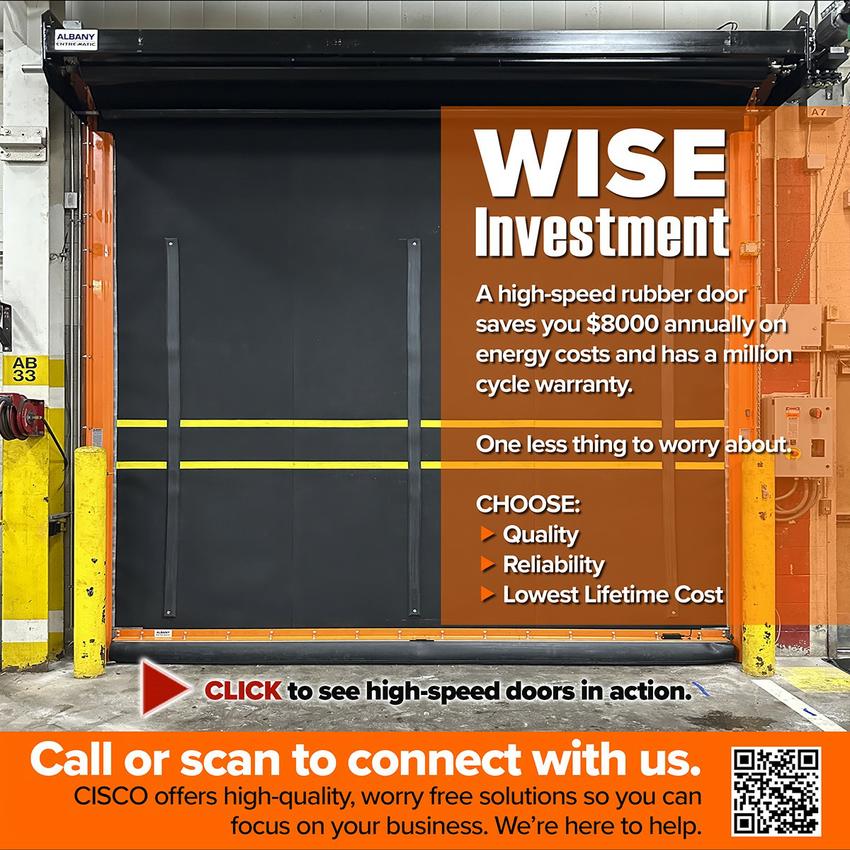 WISE Investment
A high-speed rubber door saves you $8000 annually on energy costs and has a milion cycle warranty.
One less thing to worry about.
CHOOSE:
Quality
Reliability
Lowest Lifetime Cost
Call 1-800-968-8651, Click for Contact Form, or scan the QR Code to connect with us.
CISCO offers high-quality, worry free solutions so you can focus on your business. We're here to help.