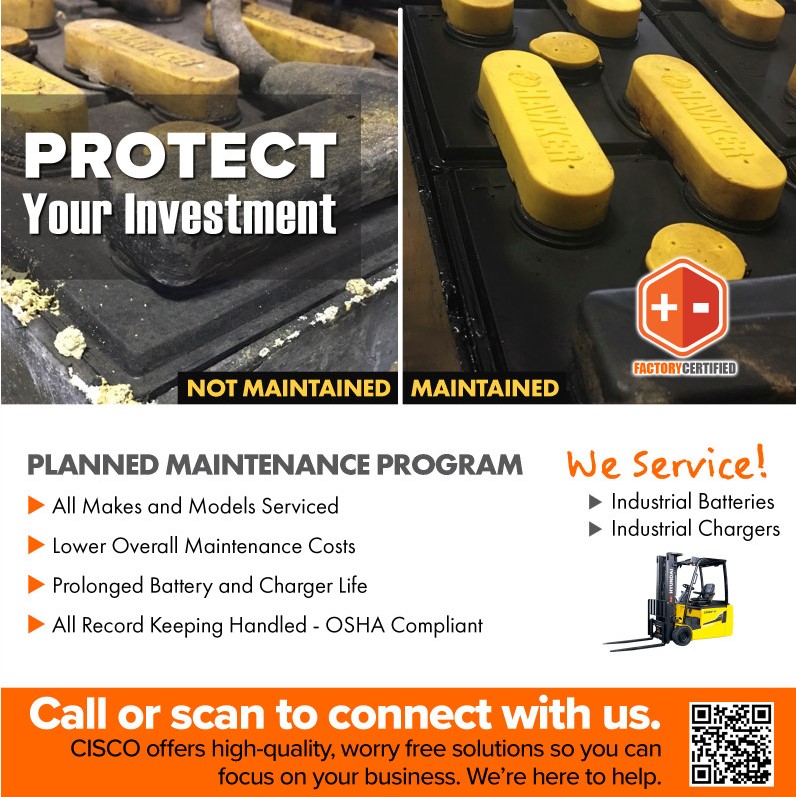 Protect your battery and charger investment with a battery and charger planned maintenance program from a factory-certified technician.
All Makes and Models Serviced
Lower Overall Maintenance Costs
Prolonged Battery and Charger Life
All Record Keeping Handled - OSHA Compliant
We Service:
Industrial Batteries
Industrial Chargers
CISCO offers high-quality, worry free solutions so you can focus on your business.
We're here to help.
Call, CLICK, or scan the QR code.
800-968-8651