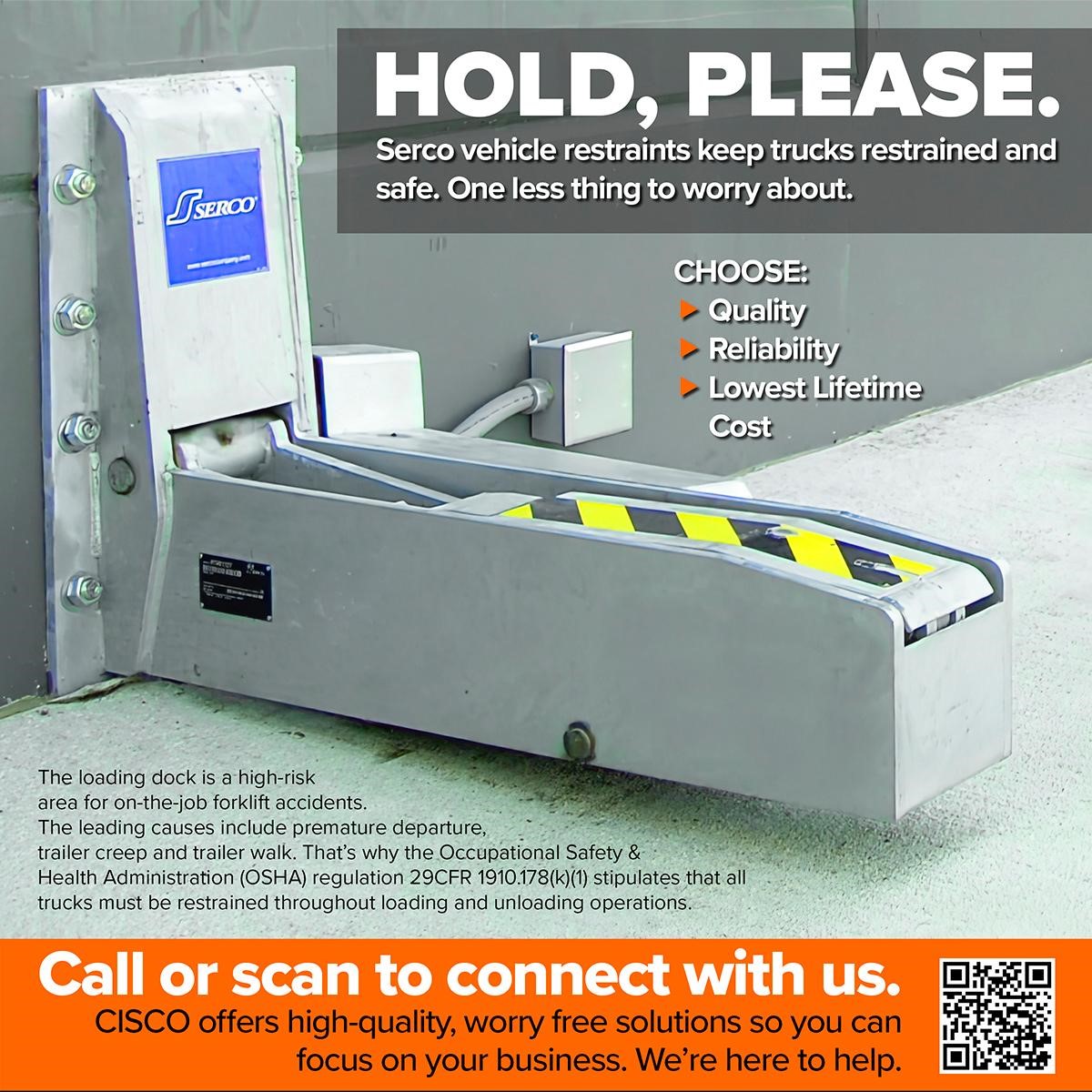 Serco vehicle restraints keep trucks restrained and safe.
One less thing to worry about.
The loading dock is a high-risk area for on-the-job forklift accidents. The leading causes include premature departure, trailer creep and trailer walk. That's why the Occupational Safety & Health Administration (OSHA) regulation 29CFR 1910.178(k)(1) stipulates that all trucks must be restrained throughout loading and unloading operations.
CISCO offers high-quality, worry free solutions so you can focus on your business.
We're here to help
Call, CLICK, or scan the QR code.
800-968-8651
Send us a note to get started!
sales@cisco-inc.com | service@cisco-inc.com | parts@cisco-inc.com