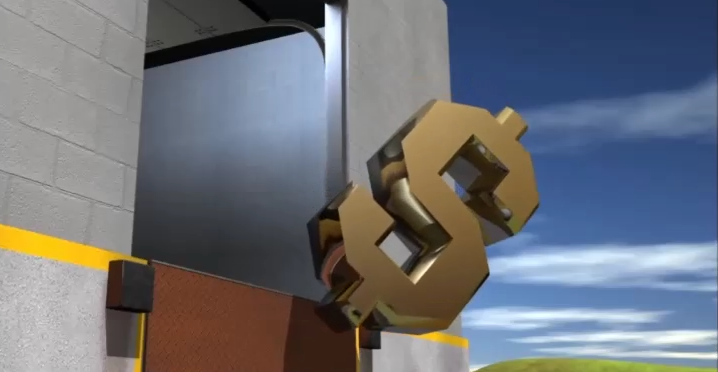 The What: OSHA Safety Standards for Dock Equipment
In January 2017, the U.S. Occupational Safety and Health Administration (OSHA) created new rules for save walking-working surfaces. The rules include requiring employers who operate loading docks to either equip "dockboards" with run-off guards or to demonstrate that there is no hazard of transfer vehicles from running off the dockboard edge. The OSHA definition of dockboards includes what are commonly referred to as dock levelers, as well as dockboards.
The Why: Safety Standards Protect Employers, Employees and Equipment
The idea is safety - to prevent people and equipment from falling over the edge, perhaps with a 'run-off guard', without creating additional hazards for humans or machinery. For example, if a run-off guard is installed on a dock leveler, running over it can cause a lift truck to topple.
The How: Training, and APS Dock Impact Barriers and Work Safe Gates
In addition to making sure that your loading dock employees are trained for safe operations on the loading dock, 'LODEM' recommends the use of dockboards and dock levelers that comply with the appropriate ANSH MH30.1/MH30.2 Standards.
Solutions for Creating a Safer Loading Dock
Dock Door Rail Protection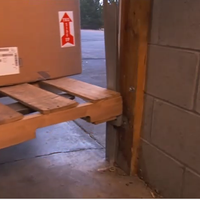 Unprotected Dock Door Track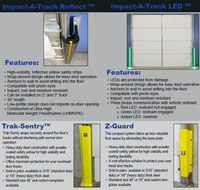 Dock Door Opening Protection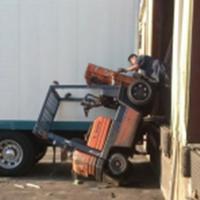 Unprotected Dock Opening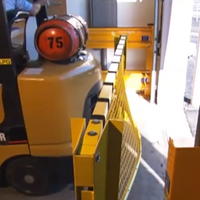 The Bottom line: Cisco's Here to Save the Day We're here to help!
Cisco provides authorized sales, installation and service for with APS Gates and Barriers that meet safety standards, and we can provide you with the materials you need to train your dock employees in the safe operation of the equipment. contact our friendly and knowledgable staff to guide you.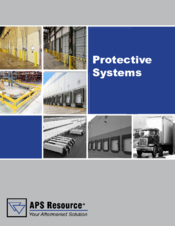 APS&GO-LED™ Safety Light Systems
APS 2000® Rotating Hook Vehicle Restraint
Bollard Covers
Bumper Brackets & Buildouts
Column Protectors
Dock Bumpers
Dock Lights
Dock Impact Barrier™
Dock Light / Fan Combinations
Drain Pipe Protectors
DUAL CHAIN™
FLEX-BACK™ Door Panel
LED Guide Lights
Pipe Bollards
Security Dock Gates
Sentry-Rail™ Guard Railing
Serco® Brand Service Parts
Trak-Sentry™ Door Track Protectors
Truck Alert Light Communication Systems
Turbo-ES™ Fan
Wheel Chocks & Chains
Work Safe Gate™
Z-Guard Door Track Protectors