In most warehouses, the loading dock is a busy area which presents numerous safety hazards for forklift and operators. Accidents at loading docks, the bridge between the warehouse and trailer, are common. Many forklift accidents occur when a lift truck is driven off a loading dock. So how can this be prevented?
Preventing Injury at the Dock Door
Dock Barrier Gate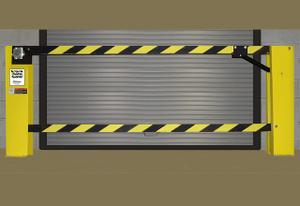 Creates a physical barrier to prevent equipment from inadvertently falling off the loading dock through an open dock door, and provides a visual cue for employees that the loading dock is open but a truck is not present.
Dock-Guard Barrier Lip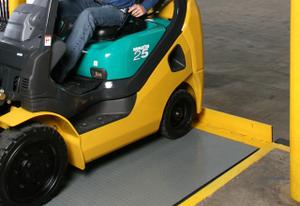 Prevents accidental forklift roll-off. In the stored position, the leveler lip extends above the deck, providing a full-time steel barrier. In the extended position, the lip remains flush with the leveler deck.
Guardrail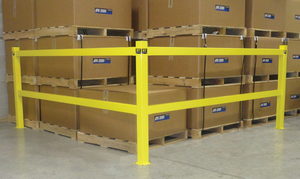 Separate pedestrian traffic from heavy equipment and loads and prevent personnel (and forklifts) from falls.
Dock Chain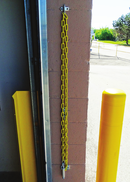 The easiest solution to provide low cost protection for your workers.
Barrier gates, dock guard barrier lips, and other guarding devices are key to forklift safety around the loading dock.
For more information on barriers, dock signaling devices, or any loading dock product needs,
contact us online or reach us by phone at 616-534-8651.