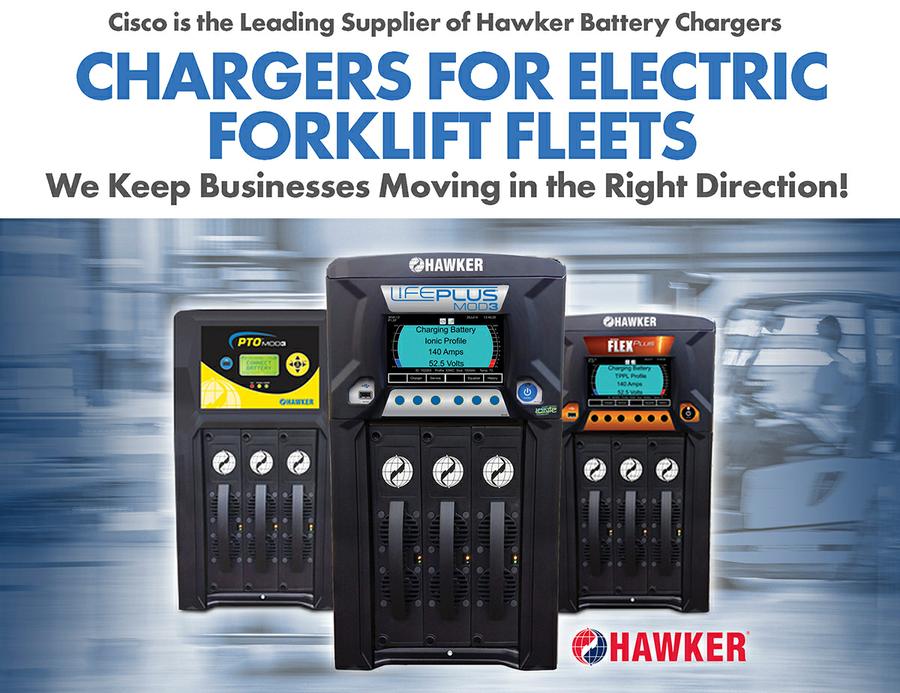 Cisco is the Leading Supplier of Hawker Battery Chargers
CHARGERS FOR ELECTRIC FORKLIFT FLEETS
We keep businesses moving in the right direction!
Chargers for All Makes & Models of Forklift Batteries
Conventional/opportunity chargers - Provide flexible, scalable, and redundant power.
Modular high-frequency, smart chargers - Optimize cycling performance and reduce recharging times.
High-frequency switch-mode smart chargers - Offer the flexibility of a fast charger, an opportunity charger, and a straight-through charger.
High-efficiency and high-power factor chargers - Reduced electrical consumption and demand charges.
Whether you need a charger, new or replacement batteries, replacement cells, or technical advice, Cisco can help.
Financing Available
Ask About Our Battery & Charger Planned Maintenance Programs
Call 616-534-8651 or email us at batteries@cisco-inc.com