Catalog
»
Loading Dock Restraints
Chock Wheel Restraint by SERCO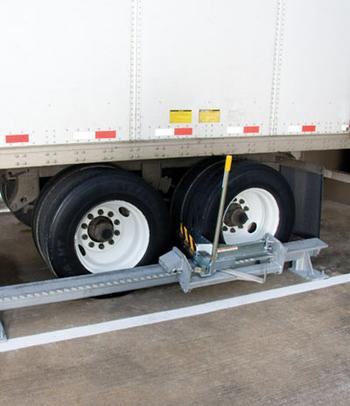 Serco SMWC Series Manual Safety-Chock Wheel Restraint is a simple and effective solution for restraining unconventional trailers. The safety-chock is mounted above ground, is easily installed and low maintenance, creating a low lifetime cost of ownership.
This restraint requires only 35 lbs. of operating force to engage or disengage and no bending or lifting for safe and accurate operation. Standard design features include an interlock-capable control panel, standard LED communication lights, exterior audible alarm and advanced safe engagement sensors to provide effective and efficient communication between the dock worker and the restraint operator.
Call Cisco at 800-968-8651 or Contact us about the Chock Wheel Restraint and let us know how we can help with sales, service, installation or questions.