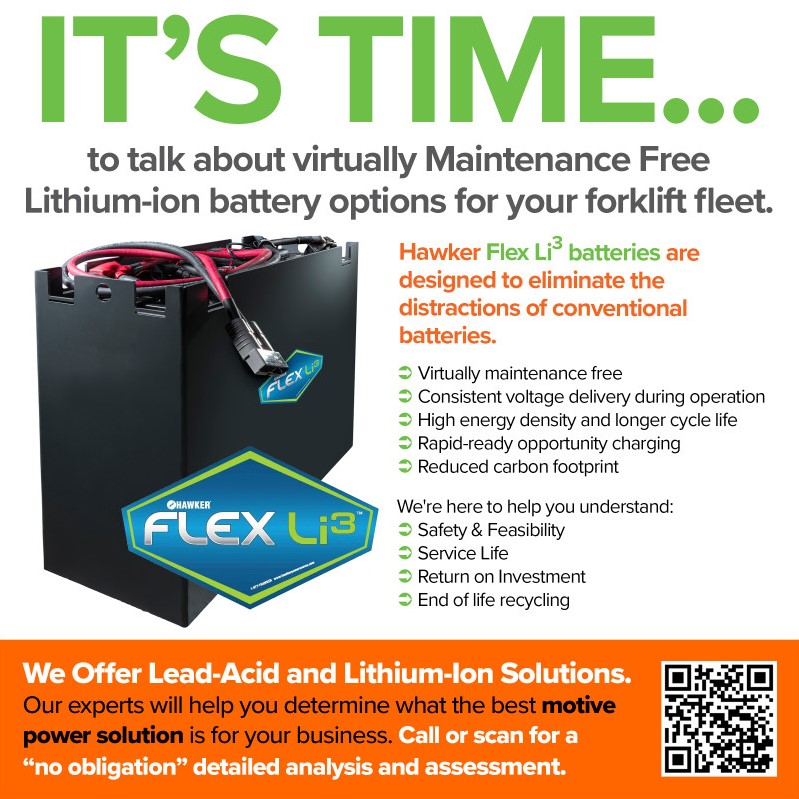 Hawker Flex Li3 batteries are designed to eliminate the distractions of conventional batteries.
Virtually maintenance free
Consistent voltage delivery during operation
High energy density and longer cycle life
Rapid-ready opportunity charging
Reduced carbon footprint
We're here to help you understand:
- Safety & Feasibility
- Service Life
- Return on Investment
- End of life recycling
We Offer Lead-Acid and Lithium-Ion Solutions. Our experts will help you determine what the best motive power solution is for your business. Call or scan the QR code for a "no obligation" detailed analysis and assessment.
Your Productivity is our Priority Call 1800-968-8651 or CLICK, Send us a note to get started!
sales@cisco-inc.com | service@cisco-inc.com | parts@cisco-inc.com