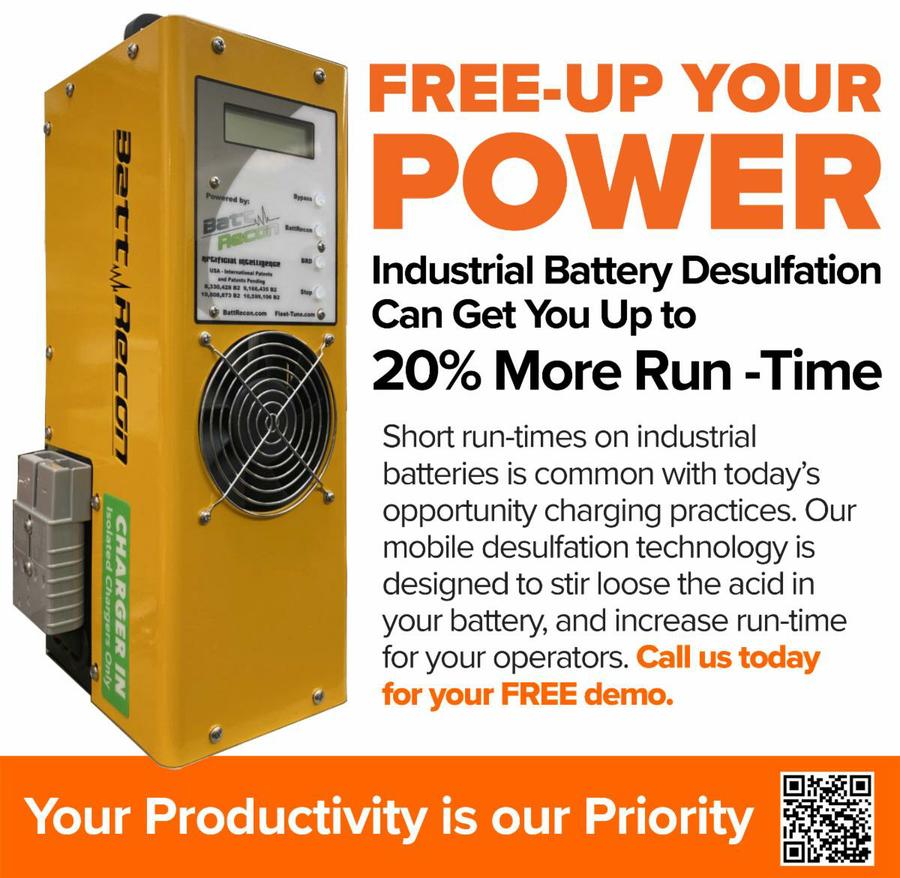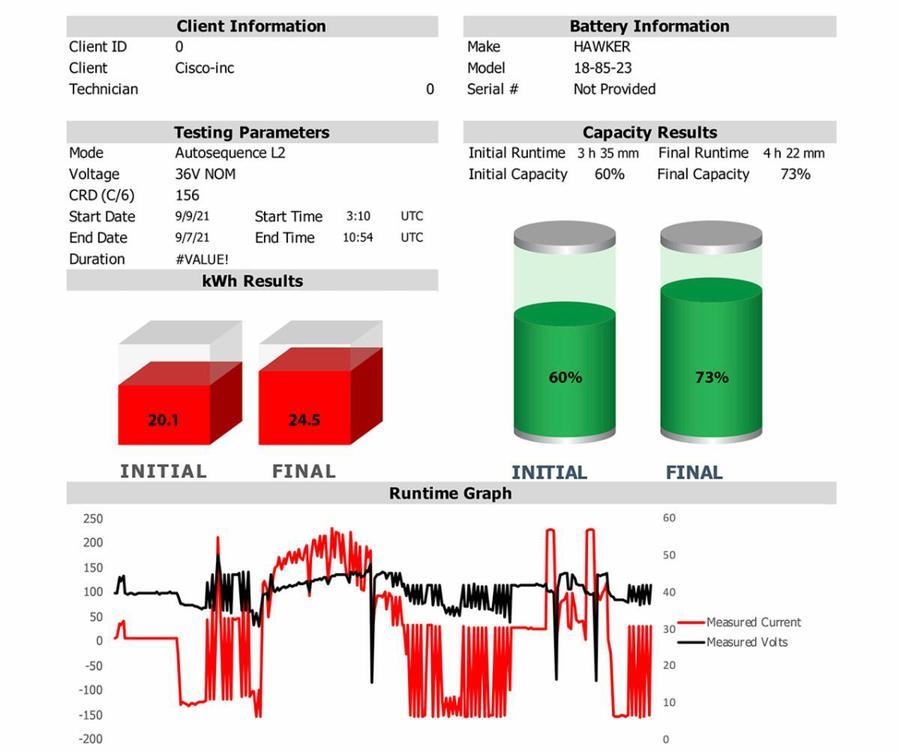 FREE-UP YOUR POWER
Industrial battery desulfation can get you up to 20% more run-time. 
Short run-times on industrial batteries are common with today's opportunity charging practices. 
Our mobile desulfation technology is designed to stir loose the acid in your battery, and increase run-time for your operators. 
Call us today for your FREE demo. 
Your Productivity is our Priority