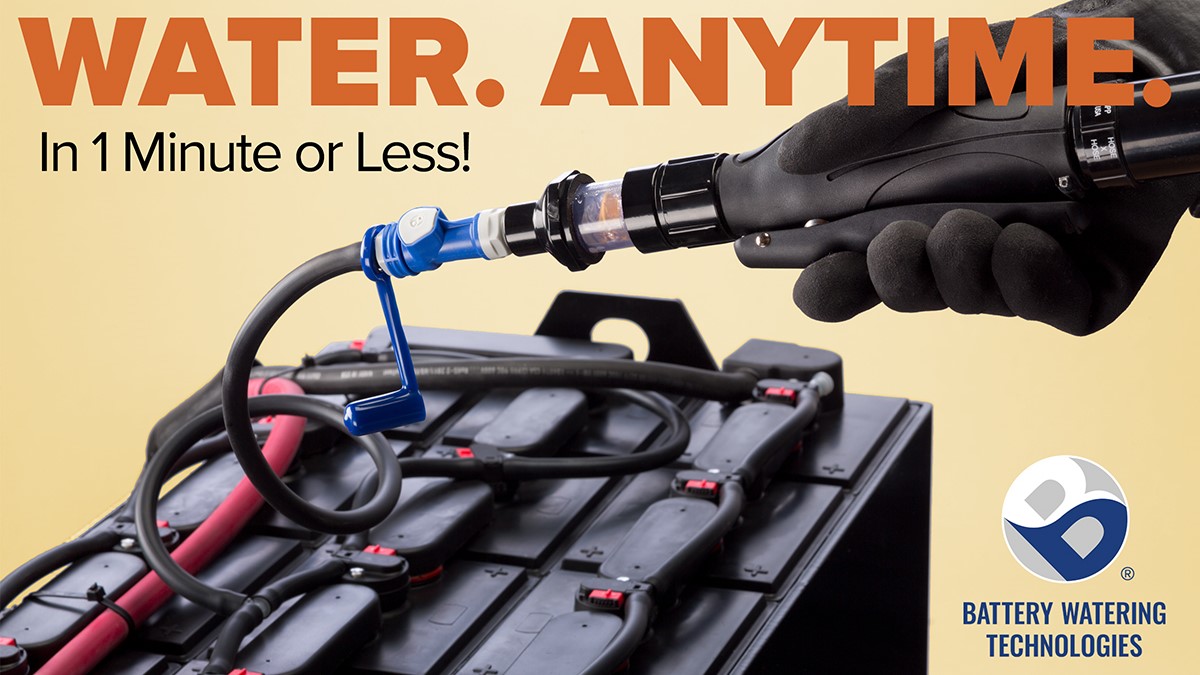 Water. Anytime. In 1 minute or less!
Do it whenever you want with no risk of overfilling.

No more wondering and worrying about WHEN to water your battery. With Battery Watering Technologies exclusive single-point system, operators can fill their battery whenever they want with no risk of overfilling*. If you have a cell failure because of watering, we'll replace it.
GUARANTEED.
No risk as long as it is paired with the proper valve for your battery. Forklift batteries typically need watering about once a week when used every day. Batteries that have been in use for an extended period of time, or are reconditioned, should be checked after every five charges
Request a quote for your BWT Watering System or give us a call to talk about other great solutions we can help you with.